OPTIFLUX 2300
Electromagnetic flowmeter for advanced water and wastewater applications
High accuracy (±0.2%), with CT approvals (OIML R49, MI-001)
0D/0D installation acc. to MID MI-001 and OIML R49 accuracy class 1
Flange: DN25…3000 / 1…120", max. PN40 / ASME Cl 300
3 x 4…20 mA, HART®, Modbus, FF, Profibus-PA/DP, PROFINET
OPTIFLUX 2300 C – Compact version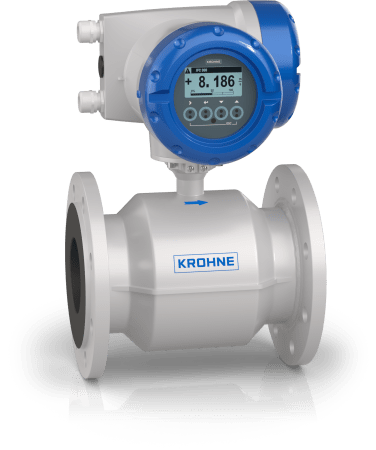 The OPTIFLUX 2300 is an electromagnetic flowmeter (EMF) for all demanding applications with water and wastewater. The high-end meter is particularly suitable for applications requiring high accuracy and extensive diagnostics. The EMF has the widest diameter range available in the market (DN25…3000 / 1…120") and complies with requirements for custody transfer (MID MI-001, OIML R49). The flowmeter allows for custody transfer (CT) measurement without inlet/outlet runs (0D/0D) according to OIML R49 accuracy class 1. It has a wide range of approvals for potable water. This makes the OPTIFLUX 2300 an effective alternative to mechanical water meters, not least in CT measurement of potable water.
The OPTIFLUX 2300 features a patented "virtual reference" option, allowing for a measuring mode even without additional grounding rings. This enables substantial cost savings in terms of installation and procurement. Installation in measurement chambers subject to (constant) flooding is possible with the IP68 / NEMA 6P rated version. The OPTIFLUX 2300 offers various digital communication options. A full on-site verification of the EMF without process interruption can be carried out using the OPTICHECK service tool.
Product highlights
Bi-directional flow measurement over a wide dynamic range (turn down ratio: up to 1000:1)
No inlet/outlet runs needed for OIML R49 class 1 accuracy
Widest diameter range available in the market
Available with patented reference electrode: cost-saving installation without grounding rings
PP or hard rubber liner: excellent chemical resistance
Optional for burial installation and constant flooding (IP68)
Largest custody transfer approved diameter range
Tamper proof
Standard measurement accuracy: ±0.2% or ±1mm/s of measured value (MV)
Extensive sensor and process diagnostics (incl. NE 107)
Meets potable water standards: ACS, DVGW, NSF, TZW, KTW, WRAS, KIWA, etc.
On-site verification of flowmeter with OPTICHECK service tool
Typical applications
General
All advanced water and wastewater applications
Custody transfer measurement
Water and wastewater industry
Fiscal metering (custody transfer) of potable water
Abstraction and irrigation
Monitoring of distribution networks
Water treatment plants (raw water, drinking water, treatment chemicals)
Wastewater networks
Combined and separate sewage systems
Storm water overflows (SWOs)
Municipal wastewater treatment plants
Desalination plants (sea water, permeate, brine)
Iron, metal and steel industry, chemical and other process industries
Industrial water (process or production water, cooling and boiler feed water etc.)
Industrial wastewater collection, treatment and return flows, industrial wastewater collection, treatment and return flows, ballast water, injection water, etc.
Accessories for this product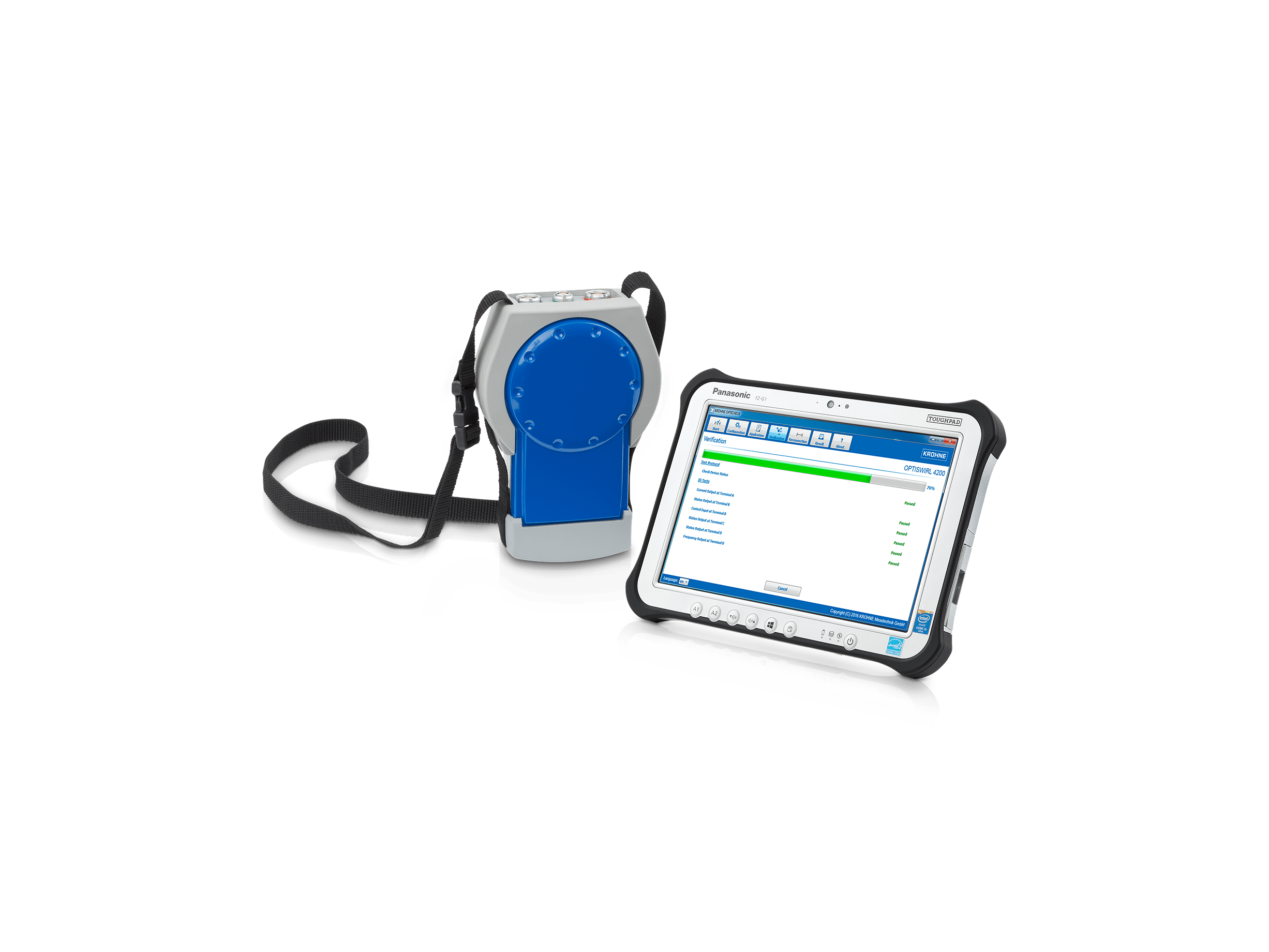 OPTICHECK Master
Handheld for in-depth verification, device commissioning and monitoring
On-site performance check and verification (level 0,1,2) without process interruption
Convenient commissioning of field devices, e.g. zero calibration
Detailed reports for proof test documentation of safety loops acc. to IEC 61508/61511, and for quality management systems (ISO 9001)
View product details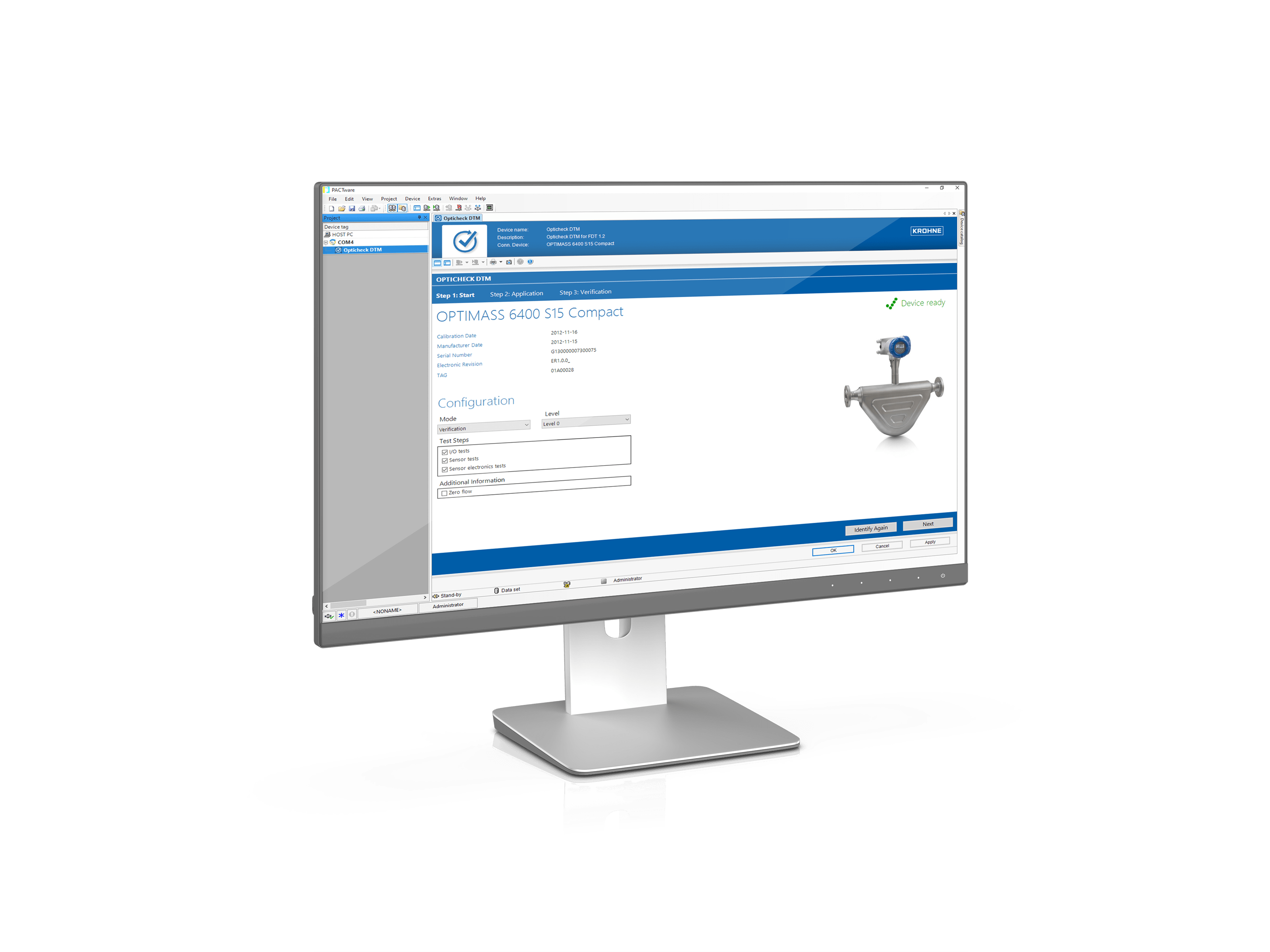 OPTICHECK DTM
DTM for advanced device verification and commissioning
Usable with any FDT frame application from the control room or on site
Advanced verification (level 0,1) without process interruption
Detailed reports for proof test documentation of safety loops acc. to IEC 61508/61511, and for quality management systems (ISO 9001)
View product details
Related products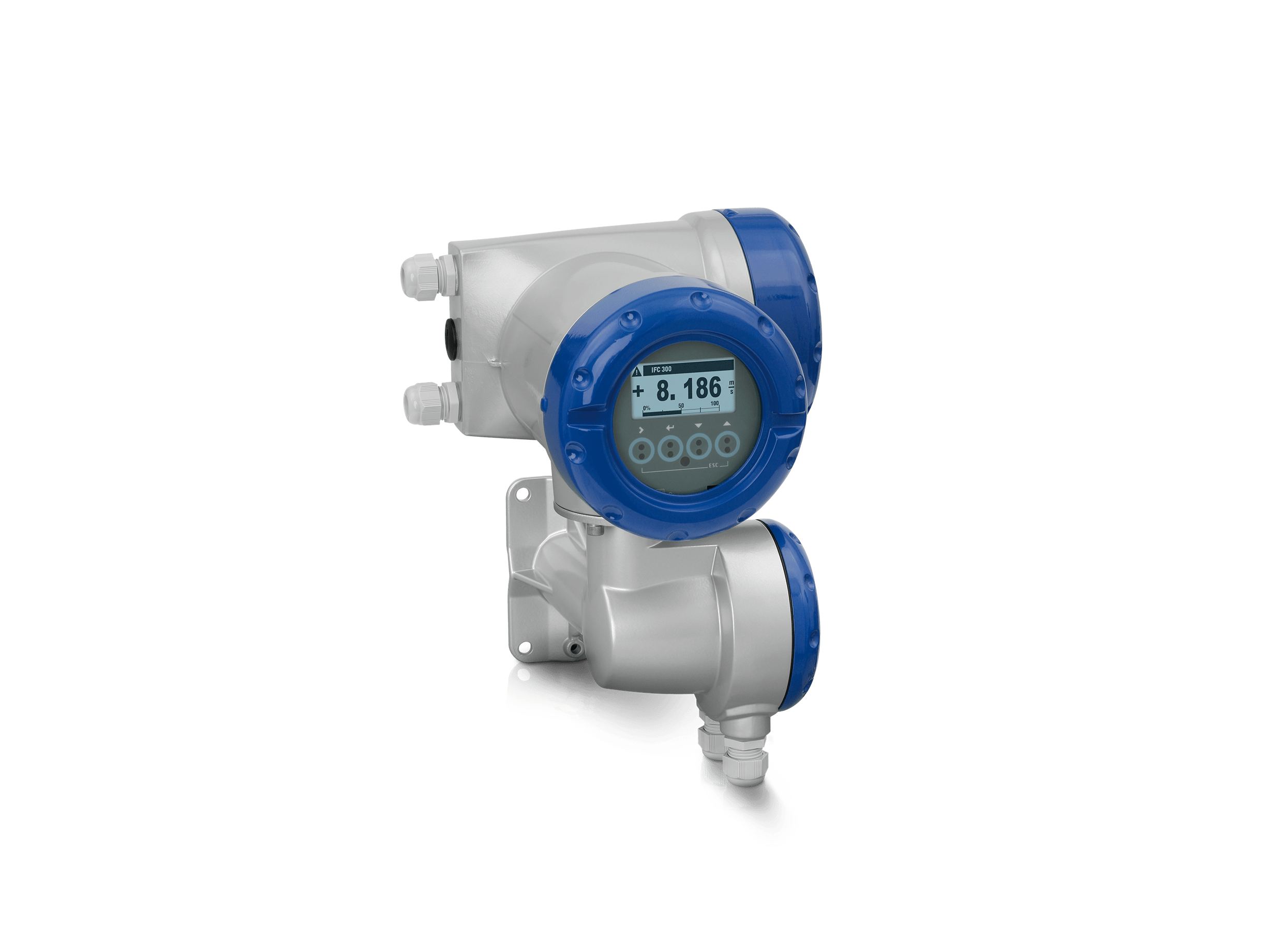 IFC 300
Electromagnetic flow converter for combination with OPTIFLUX and WATERFLUX flow sensors
Compact, remote field, wall-mounted and rack-mounted housing
With extensive diagnostics for advanced requirements (NE 107)
4-wire, 3 x 4…20 mA, HART®, Modbus, FF, Profibus-PA/DP, PROFINET etc.
View product details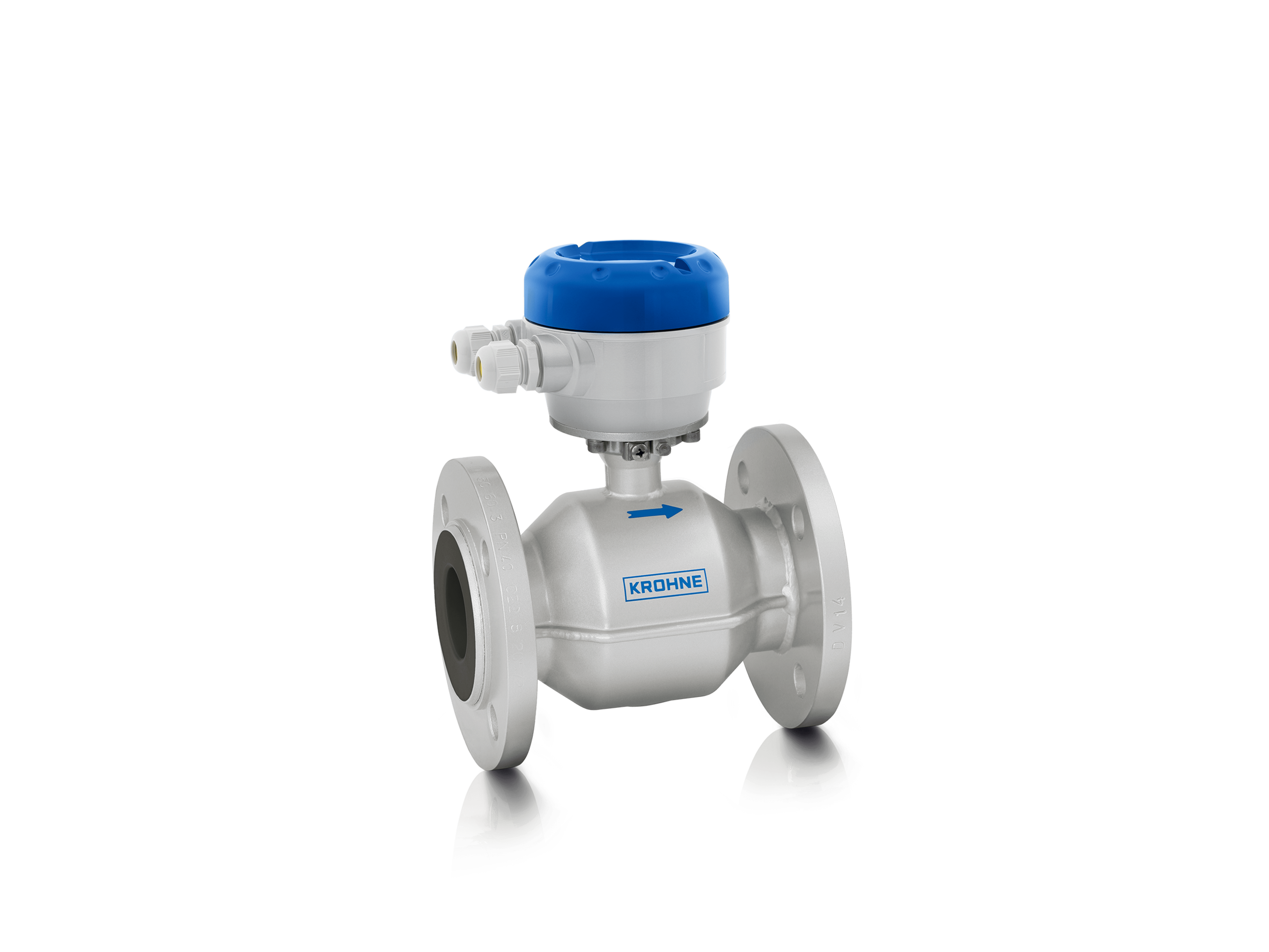 OPTIFLUX 2000
Electromagnetic flow sensor for combination with IFC 050, IFC 100 and IFC 300 signal converters
Full bore design: pipe cross-section without restrictions
Connection sizes: DN25…1200 / 1…48"
Liner: PP, PO or hard rubber
View product details
Download Center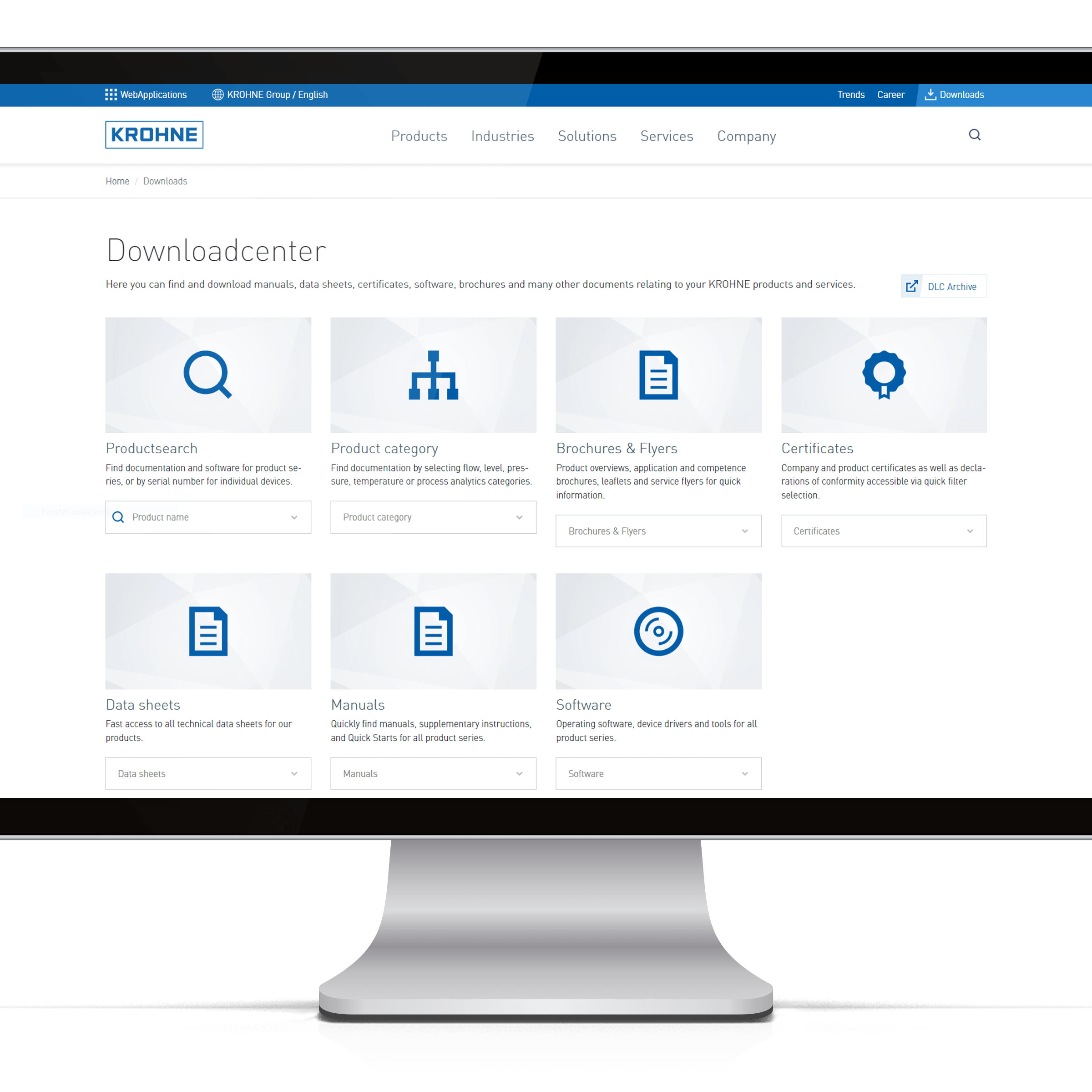 OPTIFLUX 2000
Download Center
Technical datasheets and handbooks
Flyers and brochures
Certificates and approvals
Software and driver